Check Availability and Book Now Your Holiday!
Our services
A completely independent stay where you can take advantage of our staffs' hospitality and assistance in the Residence Villalsole in San Felice del Benaco!
Kids
You might find the journey from your own country to Italy very long and tiring. Remember that there will be a small gift waiting for you on arrival at Villalsole.
We hope you'll enjoy your holiday with us and we're sure you'll make lots of new friends. In our children's playground you'll find a big wooden boat to climb onto, a look-out with steering wheel and a slide for pirates who like fast escapes.
When you're tired of sailing you can swim in our small children's pool or play in our sandpit.
A variety of toys are provided...two little wooden houses just for you!
If the weather is bad, you could go to reception for table tennis bats, bowls, footballs and other games. We offer cots, strollers, baby chairs and baby baths.

These are available without charge on request for children aged 0 - 2 years old.

Finally, don't forget to try the wonderful children's amusement parks which you'll find around Garda Lake, such as:
Gardaland, Canevaworld, Movie Land, Parco Natura Viva, Parco Giardino Sigurtà, Cavour,  Pico Verde, Jungle Adventure…

You'll find everything ready and waiting to welcome you to Villalsole. 
Boat launching ramp
Villalsole is the place for sailors: we're proud of our facilities.
We have two private jetties, one launching ramp, several buoys and a large parking area for boat trailers.

We suggest you to bring your own inflatable boat to have easy access to your moored boat.

If you prefer not to rent a buoy, you can leave your boat on dry land whenever you're not using it.

Links:
Service stations on the lake

If you don't have your own boat, there are various opportunities to hire one. 
If this is your first visit to Villalsole or to Lake Garda, we can give you all the information you'll need about the area.

Bike Lovers
If you want to explore the beautiful lakeside area, the olive and vine-growing valley of the Valtenesi by bicycle, you can do so alone or with a guide.

If you don't have your own bike, you can hire everything you need, we have for free at your disposal Citybikes, mountainbikes and also crash helmet and kid seats.

We also have bikes for rent of high quality: mountainbikes and Electric bikes with Bosch motor, speeds up to 70 k/h. 
Isola Verde
THE RECHARGE SERVICE FOR ELECTRIC CARS

First among the Residences on the Garda Lake , Villalsole Residence goes "GREEN". It is in fact possible to recharge the battery of your electric car inside the garage of the property. Costs vary according to the energy market

Thanks to our technological innovation and ecological thinking, here is the formula that led to the installation of two green islands (2 x 7,4 Kw of power) with columns equipped with a 7-pin Mennekes socket, the universal connector at EU level that supports bidirectional flow of energy between car and column during charging.

Villalsole Residence eco-sustainable tourism!
Pets Lovers
At Villalsole, dogs are welcome ! ( with extra price)

For the sake of all our guests, please abide by the following rules:

1) Noise: Please don't leave your dog alone for extended periods, as they are likely to tell everyone, very loudly, how much they miss you.

2) Loose dogs: Please keep your dog on a leash at all the time. This applies even to small, well-behaved dogs, as some guests find the sight of a loose dog rather unpleasant, or worse. Please have plastic bags ready to clean up after your dog – and we do ask you to take your dog outside the complex for that inevitable need.

3) Dog hair care: It is OK to brush your dog on your terrace or on the grass, but we ask you please to remove the hair afterwards.

4) Food: You can find special metal dishes at the reception to put your dog's food in. Please don't use any of the pots or pans from your accommodation which are provided for humans.

5) Where does your dog sleep? The beds and sofa-beds are no place for your dog to sleep. But we want your dog to be comfortable. Just ask at reception for our special dog cots.

6) Lake: According to the regulations of San Felice your dog can't stay with you on the beach. However, the lake isn't specifically mentioned in these rules. Thus, we think that your dog may take dips in the lake, but on the public beach only. This beach is at the end of our private beach where the big rocks have been placed. This is only a few metres away and you will thus stay clear of other bathers, thereby avoiding any unpleasantness to other guests.

7) Children's playground: Dogs are not allowed in the children's playing area.

8) Built-up area of San Felice and parks: In the built-up area of San Felice and in the parks, your dog must be kept on a leash. And you are asked to have plastic bags ready and always clean up after your dog.

9) Just a few kilometers from Villalsole, there are beautiful woods and meadows, where your dog can roam freely. Please ask reception for details. Dog's beach in Salò (loc. Tavina) and in Toscolano (loc. Riva Granda).

10) We suggest you, if possible, do not bring into the restaurant dogs, especially large size.


Restaurant Villalsole
A few steps from the accommodation, you will find the restaurant and the bar.

Open every day: from 8 a.m. until 10 p.m.
Takeaway Breakfast
you can pick up fresh bread, croissants, coffee, milk, cheese and juice. 

Take away meals
if you don't want to prepare your own dinner, let us do it for you and then just take it away.

Gazebo service
if you wish you can order and eat your meal and your drinks directly from the gazebo on the beach.

Newspapers 
tell the restaurant your choice of newspaper and we'll try to order it for you.

Special events
do you want to celebrate your birthday? Do you have any other occasion to remember during your stay? We are at your disposal for any questions.
Sport and Wellness
FREE SPORTS
We have at your disposal canoes, stand up paddle, table-tennis, bicycles, pedal boat. Electric bikes (for a fee).

FISHING
Fishing is possible on our wharf but only with a special permit: we can take care of it. If interested, please inform us before your arrival, thanks.

SAILORS
Motor boats and sailing boats are welcome; we have at your disposal two excellent private jetties, one launching ramp (newly refurbished), numerous buoys and a large area for boat-trailers.

MASSAGE
We offer massages in the shade of a gazebo located in the garden and sorrouded by the green nature. That's an oasis of relaxation. Just come in reception to book your massage.
Private beach
The beach is long, white and pebbly. To protect it, we have placed large stones along the water's edge. We renew the beach annually because we know how important it is for our guests that the beach is safe and clean for children to walk barefoot. We provide sun umbrellas and deckchairs.
Swimming pool
On your return from the beach or from an excursion, in the Villalsole residence you will find a swimming pool of fresh water where you can bathe and rest in the refreshing shade of our trees in an atmosphere of total relaxation.
The swimming pool is dedicated to children and has a depth of 60 centimeters.

The entire area is equipped with sun beds, deck chairs and umbrellas. In addition, the spacious pergola allows you to enjoy this area even in the hottest hours and is provided with sofas, tables and chairs.
Hygiene
In this structure we have sicure water with the treatment against legionella DK-DOX® - Chlorine Dioxide

Why dose Chlorine Dioxide ?
For a clean and sanitized water circuit, we dose in pipes the stabilized chlorine dioxide DK-DOX®, a certified product for drinking water according to the German and Austriac low (DVGW2001), registered as biocide. The advantages of the product are various: it removes legionella, biofilm, virus e spores in a more effective of the classical dosing of chlorine; without smell (as opposite to chlorine) and it avoids the formation of harmful substances for example halogenated hydrocarbons.

Dosing station Apura Attila XL
For dosing stabilized chlorine dioxide our company uses a small station of dosing at the beginning of the water circuit.


Apura s.r.l.
www.biossido-di-cloro.it  
DK-DOX® DK-DOX® is patented by Dr. Küke GmbH www.kueke.de 
Trip insurance
By choosing Besafe Rate you're certain of receiving a refund in case of an unexpected event!

The rate is special for travels with peace of mind, with an added value for you and your loved ones. Besafe Rate covers up to 100% of the refund of your stay in the cases provided and includes free of charge a cancellation insurance for unexpected events, such as: flu, injury, hospitalization or natural disasters.

Other than the cancellation insurance, from the day of check-in to the day of check-out the following guarantees are included: healthcare during your stay, luggage coverage, theft, refund of the leftover sojourn days in case of premature departure for documentable reasons, roadside assistance.

Travel with us with peace of mind without any added costs! Besafe rate: the travel revolution has begun.  

Insurance coverage policy: www.besaferate.com/insurancepolicy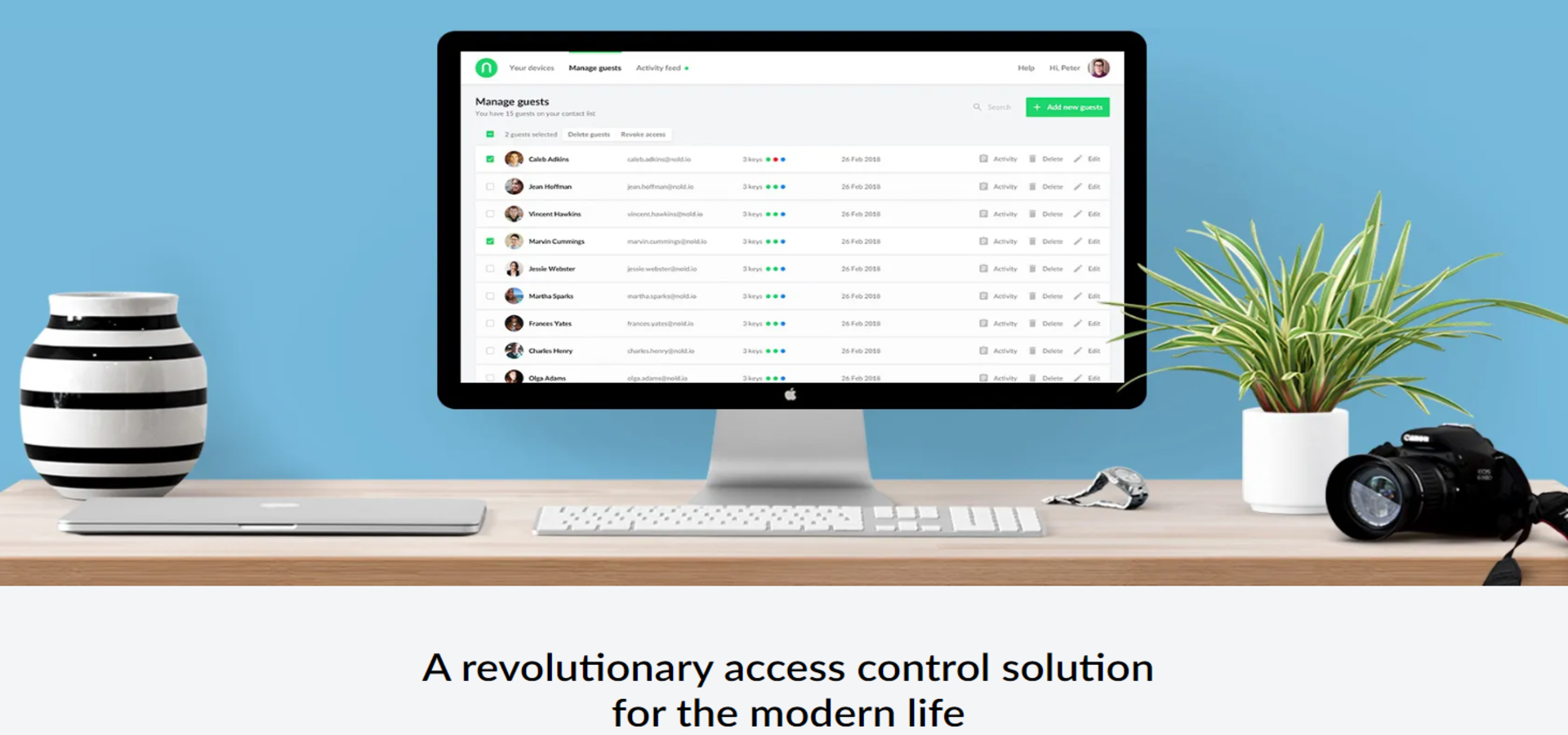 Utility
SELF CHECK-IN: to reduce waiting times on your arrival, we send you a web form three days before your departure to fill in with your data.

AUTOMATIC GATES: available to our guests we offer an application to open the automatic gates of Villalsole and Heliopolis, ask for the codes at the reception upon your arrival.

WIFI: in Villalsole and Heliopolis we offer free access to the powerful internet via fiberglass cable with speeds up to 100 mgb.

WEBCAM: By clicking HERE you can see live images from our webcam.

NAVIGATION ON THE LAKE: by clicking HERE you have access to the digital map of the lake with all the useful information for navigation

SECURITY: our structure is equipped with a private security service at night and a video surveillance system 24/24